You can block a worker from taking advances in Pay Admin without removing them from your organization.
From the Organization tab click on the Workers sub tab
Search for the name of the worker in the search field
Click their entry to view their account details
Under the Instant Pay section, toggle "Take Advances" from Allowed to Blocked.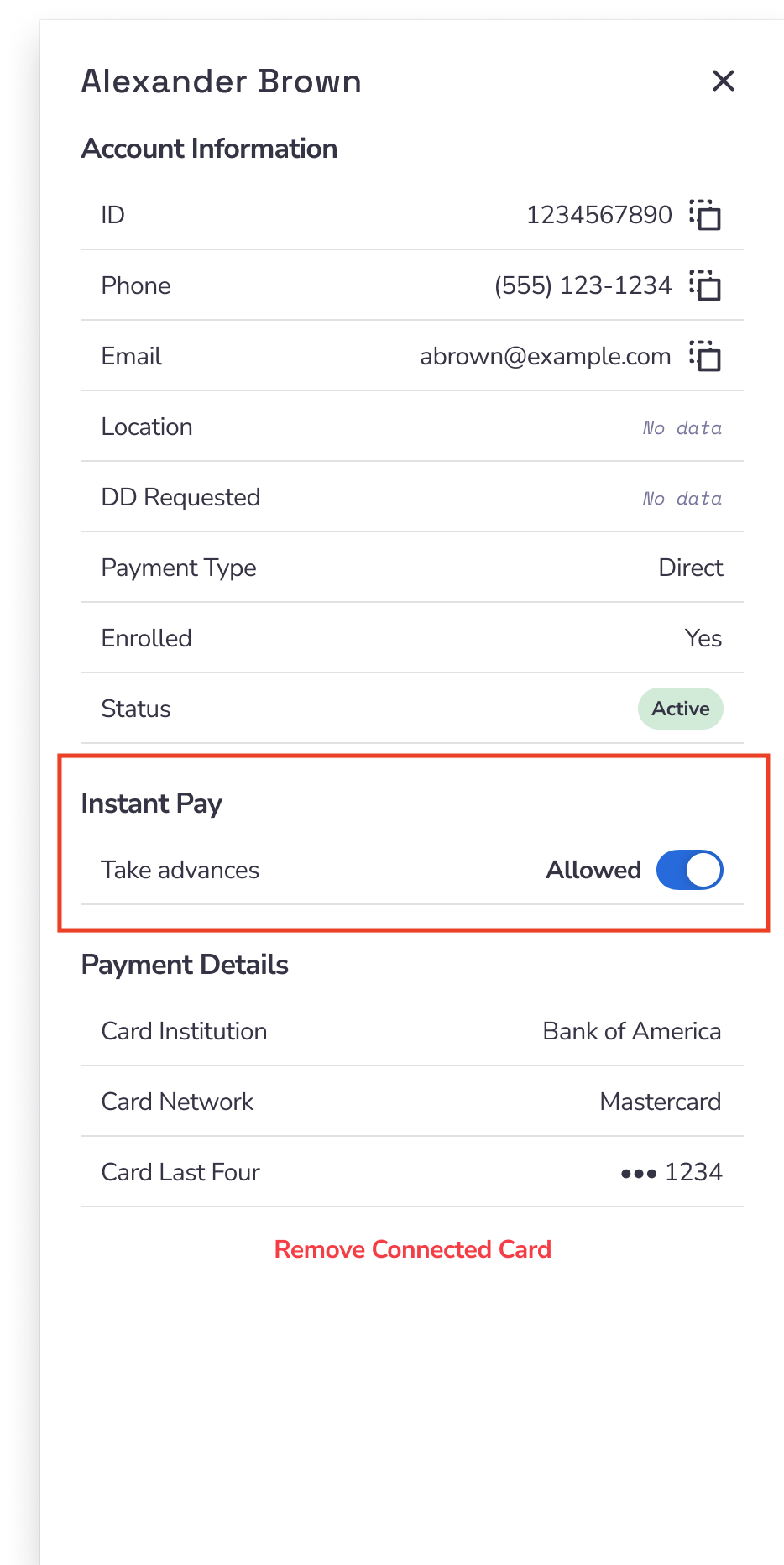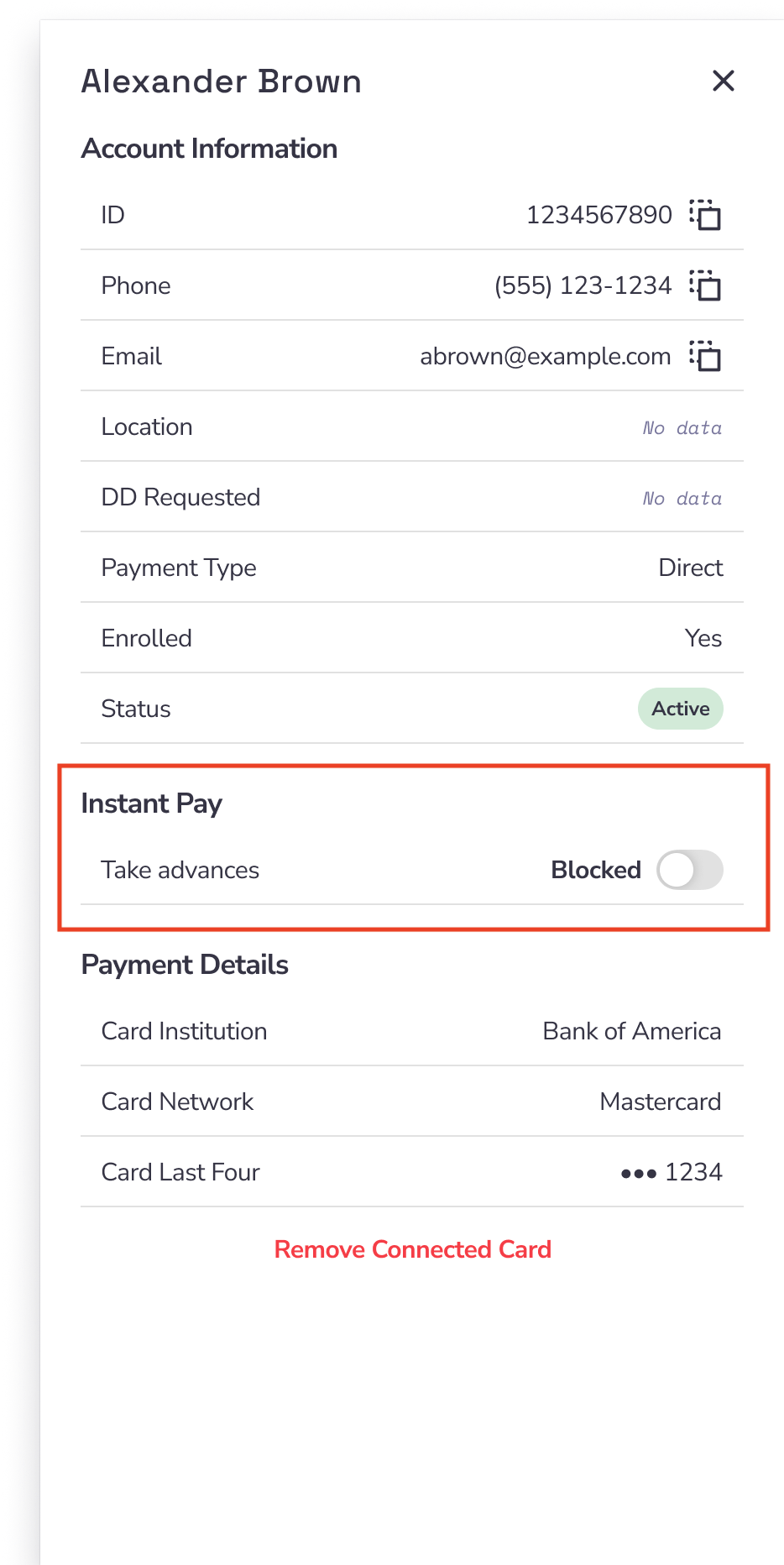 Important to note:
The default value for "Take advances" is Allowed.