Once a worker account is created, an onboarding link will become available in PayAdmin.
Navigate to the Create Accounts tab in Pay Admin
Use the search bar in the upper right-hand corner to search for the worker by ID

Search filter can be edited by selecting

View All Filters

Once located, click on the worker entry to display the Account Details
From here, you can access a Magic Link (onboarding link) for sign-up as well as their account and routing number.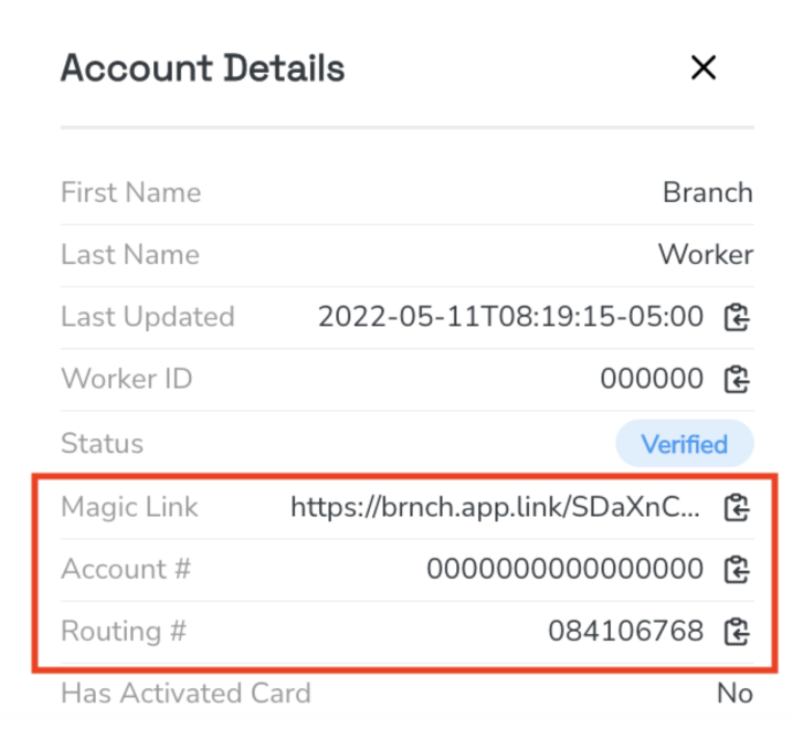 Important to Note:
Workers are unable to sign up on a desktop using a magic link.
A magic link status will show as failed if a user has an existing account.
Worker Resource: